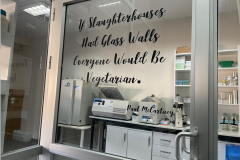 2021 STS Sustainability Awards
On December 24th, the Science Technology and Society (STS) class held the 2021 STS Sustainability Awards. Electrical and Electronics Engineering student, İremsu Taşkın, acted as the Master of Ceremonies for the evening. Mete İmer, the Secretary General/Executive Committee Member at CEVKO, and Professor Jeremy Kent Hall, the Director of the Science Policy Research Unit at the University of Sussex Business School, provided brief talks for the event. The jury included Assoc. Prof. Didem Dizdaroglu from the Department of Architecture, Assoc. Prof. Selin Kocaman from Industrial Engineering and Prof. Haldun Ozaktas from Electrical and Electronics Engineering. Dr. Emine Öncüler Yayalar and Dr. Robin Ann Downey organized the STS Sustainability Award competition. The event was hosted by the Faculty of Engineering.
Please see Professor Jeremy Hall's brief talk on the importance of addressing sustainability in innovation practices.
.
The Outstanding STS Sustainability Award was given to a project that focused on cultured meat. The group conducted interviews with Biftek.co, including co-founders Erdem Erikçi and Kerem Erikçi. The students emphasized that cultured meat could contribute to sustainability by reducing energy use in agricultural practices. They also noted that a Paul McCartney quote, "If Slaughterhouses Had Glass Walls Everyone Would Be Vegetarian", stands as Biftek's motto and is written on the glass window of one of the company's labs (see the image above, which was taken by students as part of their project). STS Sustainability awards were also given to students for projects on Satellite Imagery Analysis, Responsible MRIs, Smart Home Technology and Geothermal Energy. The award recipients are listed in full below.
Outstanding STS Sustainability Award
Project Title – Cultured Meat: Meet the New Meat
Award Recipients
Aysel Başak Bula
Efecan Şentürk
Ömer Durukan Kılıç
Sehar Irfan Mangi
Zeynep Şahin
Public Benefit and Sustainability Award
Project Title – Satellite Imagery Analysis to Enhance Agricultural Sustainability
Award Recipients
Bilgehan Akcan
Umut Ege Özdemir
Göktuğ Çağıran
Gökhan Taş
Sebahattin Utku Sezer
Sustainability and Innovation Award
Project Title – Responsible MRI: RMRI
Award Recipients
Ezgi Saç
Önder Soydal
Dora Tütüncü
İremsu Taşkın
Ayçe İdil Aytekin
Social Justice and Sustainability Award
Project Title – A Case Study on KAREL Electronics Smart Home Technology through the lens of Responsible Innovation
Award Recipients
Ata Yavuzyılmaz
Atakan Topcu
Başak Ceyhan
Pelin Ayduran
Yaren Durgun
Energy Futures and Sustainability Award
Project Title – Sustainability Analysis of Turkey's Leading Geothermal Energy Company Based on Responsible Research and Innovation Theory
Award Recipients
Esin Julia Rathert
Merve Öztürk
İsmail Görkem Yeni
Bilkent News Article on the event. February 1, 2022